AIB Industry Guest Speaker and Industry Partner
Western Canadian Tax Leader, International Tax Partner, BDO Canada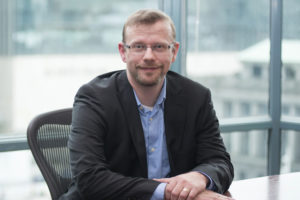 Daryl has over 15 years of experience in public practice. Daryl's practice is broad based, including domestic and international tax-planning. He advises on cross-border and domestic mergers and acquisitions, corporate reorganizations, spin-offs, and financings. Daryl has significant experience in advising Canadian and foreign multi-national corporations, private equity funds, venture capital funds, and privately owned businesses. Daryl manages his clients' Canadian tax compliance requirements and advises on the strategic development and execution of transactions from a tax perspective.
Daryl also has relevant experience with the preparation and review of income tax provisions and supporting documentation for both private and public company financial statement presentation. He also regularly manages due diligence projects, determining potential tax liabilities and exposure, and assisting with the tax aspect of purchase agreements, post-closing, and other transaction tax matters.
Daryl has a formal qualification as a Chartered Accountant with the Institute of Chartered Accountants of British Columbia (2004). He has a Bachelor of Science – Physics from the University of British Columbia (1998). He is also a  Professional Affiliations Member with the Institute of Chartered Accountants of British Columbia (ICABC) Canadian Tax Foundation and International Fiscal Association.