AIB Industry Guest Speaker and Industry Partner
CEO ANZ and Global COO, Corporate Travel Management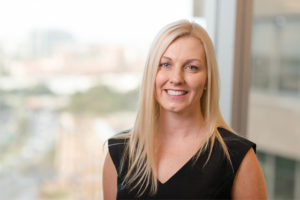 Laura Ruffles, Corporate Travel Management's Chief Executive Officer Australia & New Zealand, Global COO and Executive Director, has significant local, regional and global industry experience. In a career of over 20 years, she has led teams across strategy, operations, product development, relationship management, strategic sales, business planning and technology. Laura's responsibilities at Corporate Travel Management include team leadership and establishing, managing and optimising sales performance, service delivery, client satisfaction, employee retention and profitability to achieve the company's business goals in both her local region of Australia & New Zealand and globally. Her strengths include managing leadership performance, strategy and business planning, sales and client management, process engineering and optimisation. In December 2015, Laura was appointed to the CTM Board as an Executive Director and is a Member of Institute of Company Directors. Originally from the UK, Laura spent 10 years with American Express living and working across many countries. Sydney has been home for 12 years for Laura, her husband and 4 children.
Lessons in Strategic Management
Meet all AIB's 
Industry Guest Speakers.