AIB Industry Guest Speaker
Group People and Leadership Director, O'Brien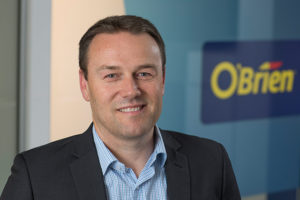 Matt is currently the People and Leadership Director at O'Brien. He has over 25 years of transformational experience across a range of industries such as Mining, Manufacturing, Transportation, Supply Chain, High-Tech, FMCG and Professional Services. Matt has significant leadership experience within both ASX Top 50 and Global Organisations, with significant cross-cultural expertise developed by working and living in such diverse areas as Australia, Asia, Europe and North America. Matt's specialties include: Organisational Development, Change Management, Talent Development, Recruitment, Employee Relations, International Mobility Management, Training, Executive Coaching and Development, Compensation and Benefits and Indigenous Affairs.
Lessons in Managing People in a Global Context
Meet all AIB's 
Industry Guest Speakers.