Chief Financial Officer, Kyocera Document Solutions Australasia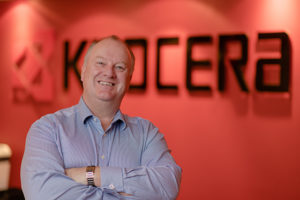 Rohan is currently the Chief Financial Officer for Kyocera Document Solutions Australasia and has more than 25 years' experience in senior Finance, Strategy, Operations and Transformational leadership forged across significant global and local market leaders including General Electric, Fuji Xerox, Rentokil and the NRMA.
Rohan has a wealth of experience across diverse industries such as technology, chemicals, logistics, allied healthcare, tourism, manufacturing, wholesaling, diversified services and business system technology across Australia and multiple Asian countries.
Rohan also possesses an impressive depth of cross functional know-how across key disciplines such as finance, HR, Operations, IT, Systems, Sales and Legal. Having advised local and global businesses through rapid growth, transformations, turnarounds, mergers and acquisitions, market defensive strategies and global financial booms and busts, Rohan drives businesses both operationally and strategically.
Meet all AIB's  Industry Guest Speakers.