AIB Industry Guest Speaker
Founder and Director, MyBudget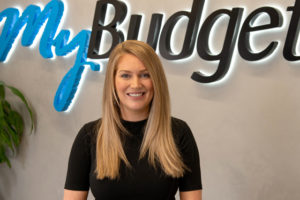 Tammy is an Australian entrepreneur, businessperson and personal finance expert. She is the founding director of MyBudget, a personal budgeting service based in Australia that aims to help people take control of their finances through budgeting and money management. Tammy is one of Australia's most influential business women and female entrepreneurs. Tammy started MyBudget as a home-based business in Adelaide in 1999 at the age of 22. The business has since grown into a national company that employs more than 250 staff in 11 offices across Australia. During that time, the company has delivered its money management services to more than 75,000 clients with the mission to reduce financial stress in the community. Tammy is a respected authority who is regularly quoted in the media as a personal finance expert and influential entrepreneur. She has been an Advisory Board Member of BankSA since 2012 and a Board Member of Project Gen Z since February 2017. Tammy regularly contributes as a speaker at events and conferences, including the Committee for Economic Development Australia's Leadership Series, the Entrepreneur's Unconvention, the Secrets to Success Convention with Mel B, the Run the World Female Entrepreneur Conference, KPMG's International Women's Day event, the UniSA Great Debate and the Australian Institute of Business Brokers national conference. Tammy's aim is to continue growing MyBudget. She remains passionately committed to promoting financial responsibility and helping everyday Australians to achieve financial freedom.
Lessons in Entrepreneurship
Meet all AIB's 
Industry Guest Speakers.