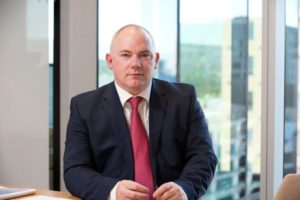 AIB Industry Guest Speaker
General Manager, Elders Financial Planning
Tony Beaven is the head of Elders Financial Planning (EFP), a rapidly growing Wealth Management dealer group with over 65 practices across Australia. Tony is a self-confessed advocate of Servant leadership and passionate about serving others to help them be the best they can be. Tony holds a Master of Business Leadership and is a subject matter expert in Business Ethics, Leadership, Organisational change and decision making, strategic management, emotional intelligence and soft skills. These skill-sets and qualities have made Tony highly successful on both sides of the world with Lloyds, Suncorp, AMP, ANZ Private Bank and more recently with Elders Financial Planning, managing to turn around the culture and profits of EFP within 12 months. Tony is a leading expert in applying the theory of psychology, communication, motivation and soft skills techniques in the Financial Planning and wider financial services industry and recently introduced Neuroplasticity training to improve communication and open question techniques for new and existing financial advisers and financial services staff. Tony believes life and leadership are about giving back without reward except for the deep sense of satisfaction you get when you see others achieve their ambitions, thus, in turn, creating the right conducive empowerment culture environment where everyone wins.
Understanding Leadership
Meet all AIB's 
Industry Guest Speakers.