AIB Celebrates 10,000 Graduates at June Graduation Ceremony
26 June 2018
Last modified 19 July 2019
Estimated reading time: 4 minutes
On Friday, June 15, AIB held its biggest Graduation Ceremony to date, with over 460 graduates receiving their official parchments and celebrating the completion of their degrees. The graduating class, which consisted primarily of MBA graduates, included students from all around the country as well as overseas who had travelled to Adelaide with their loved ones for the occasion.
A day full of celebrations, this graduating class also signified AIB reaching the exciting milestone of 10,000 student completions. All 10,000 AIB graduates embarked on their business degrees with the desire to enhance their career and professional currency, and we're thankful that each and every one chose the practical business school to do so.
AIB's history dates back to 1984 when founder Professor Selva Abraham (now Emeritus Professor) launched Gibaran Pty Ltd and begun offering short-term business programmes for executives. AIB's methodology has always been grounded on practical learning experiences, and this stems back to its early days as a management consultancy. In 1995, Gibaran obtained accreditation to deliver its first higher education course, and by 2002, it had obtained accreditation for the full suite of business degrees. Now known as the Australian Institute of Business (AIB), the MBA has been AIB's primary programme for many years and is now the most popular MBA in Australia.
At this month's Graduation Ceremony, which was held in the Adelaide Convention Centre's newly constructed auditorium, businesswoman Janine Allis delivered a keynote speech which touched on her business journey and what she's learnt throughout her thriving career. This wasn't the first time we welcomed Janine to an AIB Graduation: she also delivered the keynote address at our Graduation Ceremony in 2014, and as it was so warmly received by our graduates, we were delighted to welcome her back once again.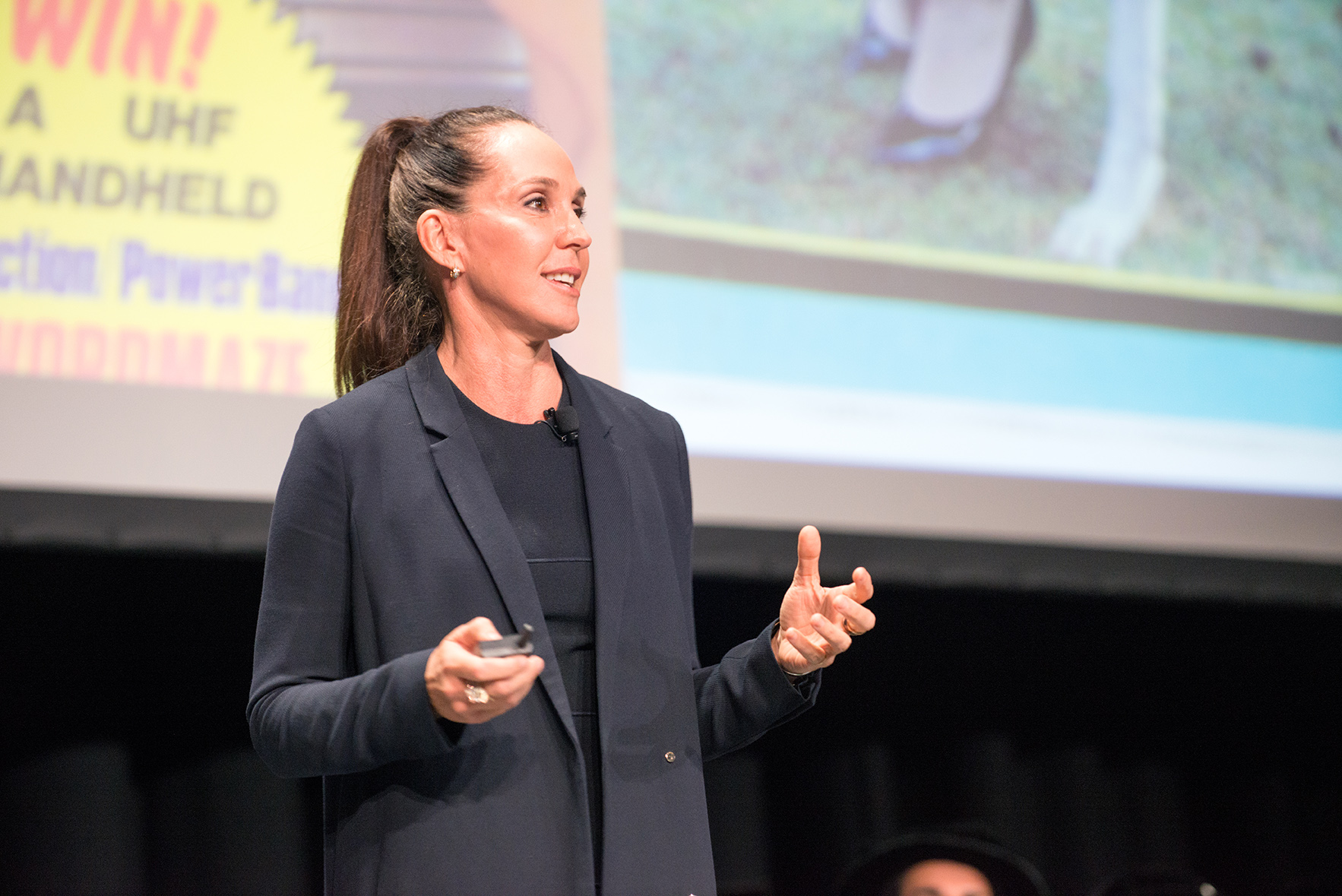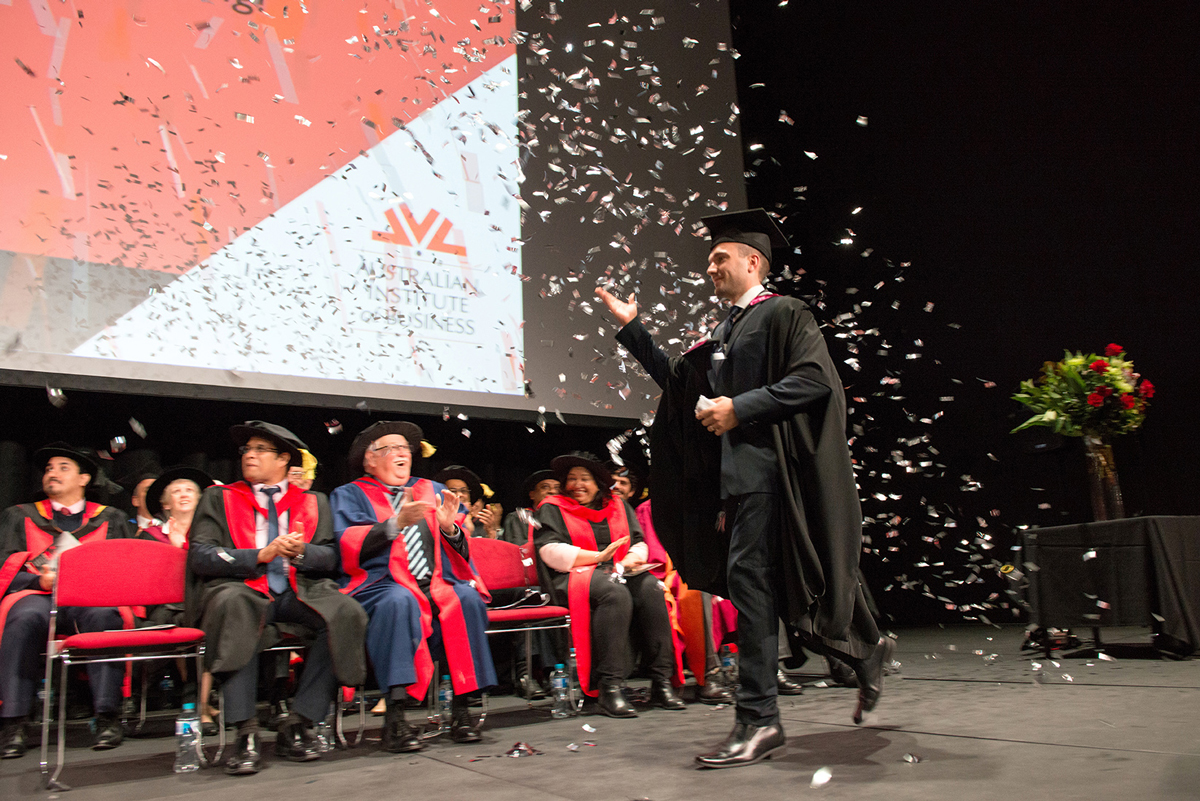 Representing the cohort of students officially graduating on June 15, the valedictorian award was presented to MBA graduate Vaughan Copping, who achieved an outstanding GPA of 6.58. Vaughan delivered an incredible graduate delegate speech to the room of over 1400 people where he reflected on the significance of the journey the graduating class had just completed, what it means to be a graduate and the endless opportunities that lie ahead.
"To my fellow graduates, the fact that you're sitting here today means you are a winner. At some point like me, you had a goal, you made a commitment and you persevered until you achieved that goal. That right there is how you achieve anything in life," said Vaughan.
Reflecting on the highs and lows of the experience, Vaughan spoke about the persistence and determination displayed by each graduate to reach graduation, as well as what the parchment represents looking ahead.
"Sure, there were a few hiccups along the way. I'm sure doubt started to creep in and you most likely had to juggle multiple commitments throughout your journey whilst enduring some late night cramming for exams and assignments just like myself. But the important thing is you stuck with it, you pushed yourself past the comfort zone that the majority of people in life live in and you made it out alive at the end. That is something really remarkable and really worth recognising.
"To me, this parchment is symbolic and it represents freedom in choice. The knowledge I've acquired throughout my academic journey has given me the skill set and confidence I need to choose what I want to do in life, whether that be to climb the corporate ladder or grow my own private company. There is no right answer for you or for me, and I think there lies the beauty of what the MBA represents. The choice is ours to mould our future as we see fit," said Vaughan.
Shortly after the official proceedings of the Graduation Ceremony concluded, the Graduation Dinner kicked off. Also held at the Adelaide Convention Centre, the gala style dinner allowed graduates and their guests to celebrate into the night with a three-course meal, live band and a magician!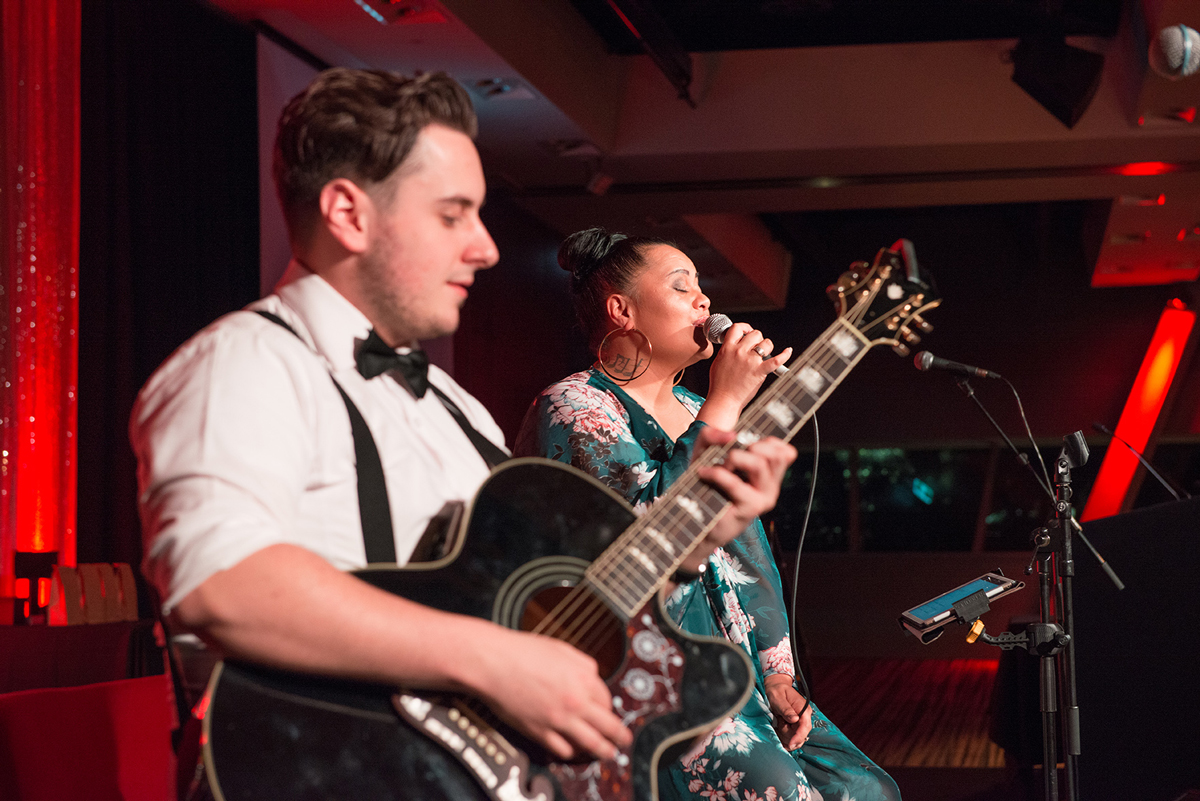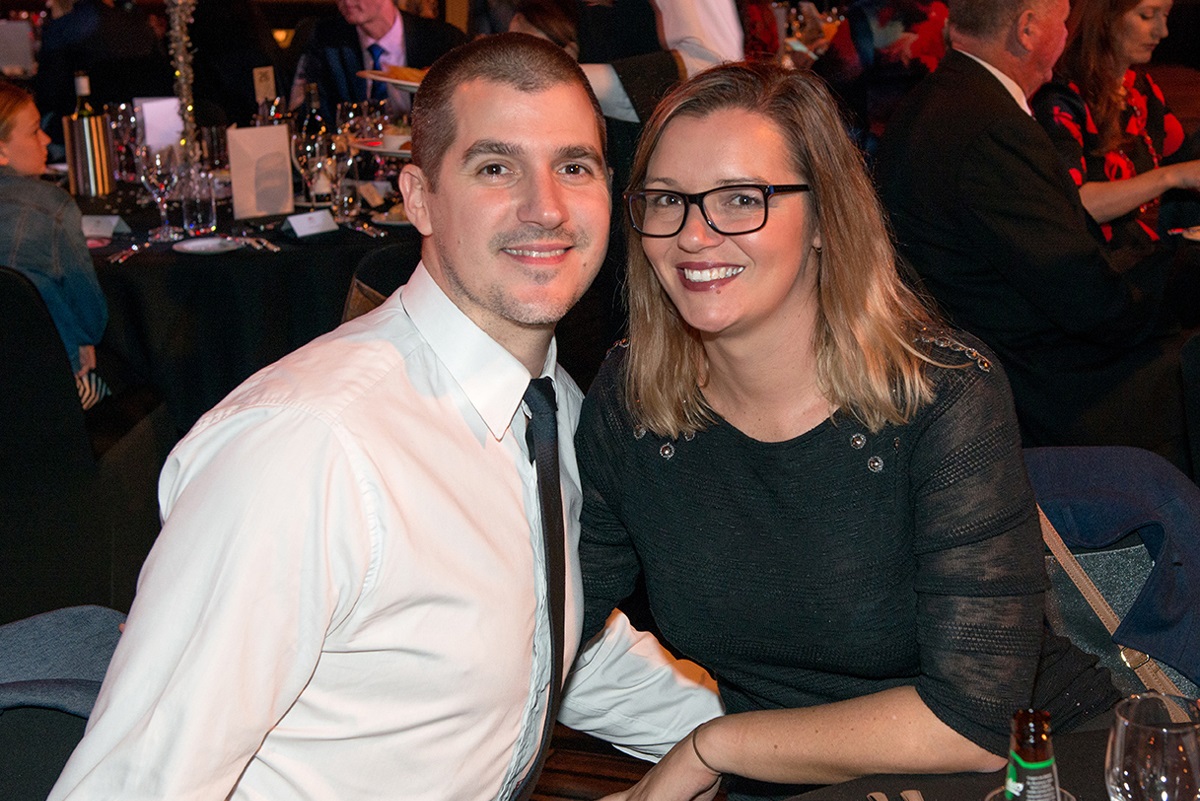 We'd like to take this opportunity to thank all the graduates that celebrated their achievements with us on June 15, those who travelled long distances and those who brought their families to enjoy the day with them. We hope it was a day to remember!
Watch this video to see behind the scenes at our Mid-Year Graduation Ceremony.
Want to see more from the AIB Mid-Year Graduation Ceremony?