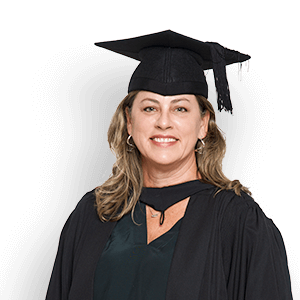 How Long Does it
Take to Get an MBA?
A Master of Business Administration (MBA) degree is one of the most effective pathways to career progression for ambitious professionals, but earning the qualification does require a time investment.
Find out how long it can take to earn an MBA and learn about some of the key factors to consider when deciding the best way to invest your time in the degree.
How long does an MBA take?
There's more than one way to study for an MBA, but the typical MBA student will take two years to earn their degree. Most traditional Master of Business Administration programs span over six trimesters, or two years of full-time study.
Studying part-time can be an alternative pathway to an MBA, particularly for students who continue with full-time work while they study. Part-time MBA programs often take between three and five years to complete.
An accelerated MBA, on the other hand, can give certain students the opportunity to earn their qualification more quickly than a traditional MBA. AIB's Fast-Track MBA, for example, offers eligible students options to accelerate their studies.
What factors affect how long it takes to earn an MBA?
There are two major factors that will affect how long you should allow to complete a Master of Business Administration. The first is how much of your time you can dedicate to study every week; and the second is what route is best for your career goals.
These will influence what mode of study, and what type of program is the best fit for you; and how long you can expect your studies to take
Some useful questions to ask yourself are:
How much time can you dedicate to studying for your MBA? Do you have enough time to devote to full-time studies, or is studying part-time a better fit for your schedule? On average, students of the AIB Fast-Track MBA spend just over 20 hours per week studying for their degree. Our time-to-study calculator can help you assess whether you can fit this into your schedule.
Can you dedicate yourself full-time to accelerating your MBA? If studying full-time instead of continuing to work while you earn your MBA is part of your plan, you may be able to accelerate your MBA to complete it faster.
Are you eligible to accelerate your MBA? Accelerated MBAs are a faster way to earn your degree, but they are more intensive and generally have additional eligibility criteria.
Do you want or need to continue working while you earn your MBA? An MBA is an excellent way to accelerate your career, but for many people it doesn't make sense to take 1-2 years out of their career to earn the qualification. If working and studying concurrently is the right option for you, that may influence how long it takes you to complete your MBA.
The Fast-Track MBA has been designed for professional professionals to complete in two years, even while working. Delivered completely online, our program is also one of the most flexible MBAs available, and eligible students may be able to accelerate some of their subjects during shorter breaks from work while still continuing to work for the majority of their studies.
How quickly can you get an MBA?
A Master of Business Administration degree is designed to give professionals a broad and comprehensive education in order to prepare them for the challenges of leadership.
There are no shortcuts to this level of education, but an MBA can be achieved faster through highly intensive study.
A quality, accelerated MBA like AIB's Fast-Track MBA can be completed in as little as 12 months for eligible students who are prepared for the workload and intensity of study.
Why choose the Fast-Track MBA?
The Fast-Track MBA is specifically designed for working professionals who want to achieve their career goals faster and make a positive impact sooner.
Many working professionals don't want to take time away from their careers while they earn their MBA. The Fast-Track MBA has been designed to meet this need. Because you can study and work at the same time, the time you invest in your degree doesn't have to be time away from your career.
Built around practical learning experiences with real-world applications, the skills and knowledge you gain from the Fast-Track MBA can be put into practice straight away. This allows you to make an immediate impact at work, even while you're still studying.
Regardless of how you choose to study, the time you invest in an MBA is likely to result in significant returns on investment after graduation. Our 2020 Alumni Insights Report found that 74% of AIB Fast-Track MBA students reported achieving their career progression goals since graduating.
See also: How much does an MBA increase your salary?
How does accelerating your MBA work?
Eligible students can choose to accelerate their Fast-Track MBA by studying two subjects at the same time.
A normal study load during the Fast-Track MBA is about 20 hours per week on average. Students who study two subjects concurrently can expect a study load of 40 hours per week while they are accelerating, or about the equivalent of a full-time working week.
Students who choose to accelerate their MBA have flexibility to move in and out of concurrent study to suit their needs. We understand with work, family and social commitments there may be times where accelerating your MBA suits you and other times where a normal study load suits you better.
Who can accelerate their Fast-Track MBA?
Accelerating an MBA is not for the faint of heart. The Fast-Track MBA is designed to prepare professionals for leadership and to ensure the best quality of outcomes for graduates there are additional eligibility requirements to accelerate the program.
To accelerate your studies, you will need to meet the following criteria:
MBA direct entry students who are not working full time can undertake concurrent subjects from the commencement of their studies.
GCM entry students must have successfully passed at least their first two AIB subjects prior to undertaking concurrent study.
All students will need to successfully maintain academic progress to maintain your eligibility.
The maximum number of concurrent subjects you can study in any one term is two.
Put your career on the fast track with our MBA
Take the first step towards achieving your career goals and enquire about the Fast-Track MBA today.