4 Common Motivations for Studying an MBA
12 September 2016
Last modified 19 May 2023
Estimated reading time: 3 minutes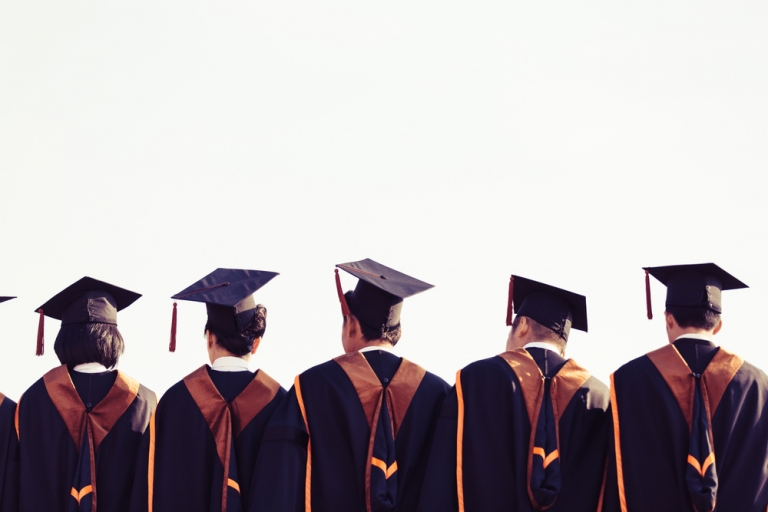 According to a recent survey by GMAC, the Master of Business Administration (MBA) remains the top postgraduate business school programme of choice around the world. There are a range of shared benefits that come with an MBA, but the motivations behind an individual student's enrolment can be vastly different. If you're interested in some of the common motivations for studying an MBA, as highlighted by AIB's Course Advisors, see the below list of four.
1. A desire for career progression
One of the most common motivations for studying an MBA is aligned with all aspects of career progression – from a new role, to increased responsibility and remuneration. For many, the MBA is a conduit for this progression as it increases competitiveness and credibility in the job market. An employee who has earned their MBA will be groomed for leadership roles and responsibilities, making them essential assets for businesses to meet their initiatives and foster grow.
2. A desire to formalise and diversify knowledge
Many prospective MBA students have operated in high-level business roles for some time, but may not have a formal qualification behind them to support their decisions. It's therefore no surprise that one of the common motivations for studying the MBA is the desire for a professional qualification to enhance credibility. The MBA offers a holistic business knowledge, with students undertaking subjects from Leadership and Financial Management, to Marketing and Strategic Management. The diverse range of subjects studied facilitates an understanding of why businesses operate in the way they do, and provides a sound basis for effective decision making and policy setting moving forward. This motivates prospective students as they seek formal recognition of their business knowledge, and wish to understand the whole business environment, including outside of their particular field.
3. A desire for career change
When you've been working in a role or industry for some time, it can be natural to seek greater stimulation and change. Many prospective students come from specialised fields, and can find themselves pigeonholed in that industry, which is why some pursue the MBA with career change motivations. Some begin the MBA journey with a new career path in mind and may specialise their degree in that area, while others undertake the MBA to gain a holistic overview of the business landscape and help to identify their next step.
The MBA can also be perfect those looking to start their own business, as it provides the foundation of knowledge necessary to do so. Graduates find that the confidence gained in all core business functions to be very beneficial for pursuing their own entrepreneurial venture.
4. A desire to build a reputation
For some, personal perception far outweighs the importance of a role or salary in a business environment. When interviewing MBA graduates recently, one of the most apparent motivations for studying an MBA was for the increased recognition and respect gained post-graduation. One participant told how he had worked in an organisation for more than 20 years, but felt that prior to the MBA, executives didn't respect his input as he had progressed from a trade background originally. For many, they seek the professional qualification not only for growth in knowledge, but also in respect. The programme formalises years of knowledge and experience, and provides additional strategic insights and skills to add value to situations where they were previously not confident in doing so.
What do you think?
Do you have any other motivations to add to this list? I am certain that the list would be extensive, but in my experience interviewing graduates, these are the top four that have been discussed. I'd love to hear from current students, prospective students and gradates, to learn more about why they pursued the prestigious MBA. Comment below to share your views.