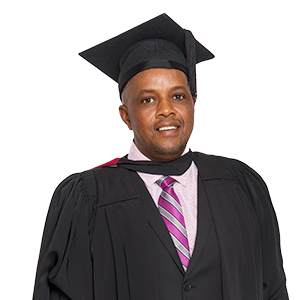 WHAT CAN YOU DO WITH
AN MBA?
Completing a Master of Business Administration (MBA) degree can open many doors for professionals looking to accelerate their career or make a significant change.
What you can do with an MBA goes well beyond accessing new pathways to senior leadership roles — though these are a significant benefit of doing an MBA. An MBA can create opportunities to enter new industries, land a role at a highly desirable employer and create new business opportunities.
Continue reading to learn more about what you can do with an MBA and the types of jobs the degree can lead to.
Jump to:
What can you achieve after earning an MBA?
There are many things you can do with an MBA. In addition to fast-forwarding your career to a dream role, here are some of the other things that an MBA can help you achieve.
Boost your salary
One of the most popular reasons for enrolling in an MBA program is the potential to increase future earnings after graduation.
Our Alumni Insights Report 2021 report found that 70% of 2020 AIB Fast-Track MBA graduates have already received an increase in salary since beginning their MBA.
AIB alumni who graduated between 2011 and 2021 reported an average salary increase of $33,712 to date since completing their degree.
Learn more: Salary Expectations After an MBA
Change industries
During an MBA, you will build a wide range of skills in areas such as leadership, strategic-thinking, decision-making and communication. These types of skills are not only attractive to employers in any industry, they're also highly transferable.
What's more, there is growing demand for MBA-qualified candidates in a number of industries including technology, healthcare and pharmaceuticals, and consulting, that could make changing industries an easier option for graduates.
Match with desirable employers
Holding an MBA can make candidates more attractive to employers and corporate recruiters — particularly those looking to fill leadership and leadership-track positions in highly sought-after organisations.
The 2021 Corporate Recruiters Survey from GMAC (the Graduate Management Admission Council) forecast that 97% of recruiters for Fortune Global 500 and Fortune Global 100 companies would be seeking to hire candidates with MBAs.
Launch a business
No one can stop you from starting a business without an MBA – or any kind of degree for that matter – but there are a number of ways that an MBA can help you launch your own venture.
Firstly, an MBA provides a strong, holistic business education that equips graduates with a sufficiently wide range of knowledge to oversee all parts of a business.
The value of building a network can't be understated for anyone looking to launch a business either. When you study a Fast-Track MBA with AIB you gain access to an exclusive network of students and alumni that spans the globe.
What jobs can you do with an MBA?
Because of their broad knowledge of business management and leadership skills, MBA graduates are highly sought-after candidates for many senior positions. Below are some of the types of jobs you can do with an MBA.
C-Suite Executive
An MBA focuses on developing well-rounded senior business leaders. Completing an MBA is an effective pathway to traditional C-suite roles such as:
Chief Executive Officer
Chief Operating Officer
Chief Financial Officer
Chief Marketing Officer
Chief Technology Officer
But as organisations grow and adapt in a fast-moving environment, MBA graduates are also seen as strong candidates for a wider range of C-level positions including:
Chief Data Officer
Chief Product Officer
Chief Risk Officer
Chief Sustainability Officer
Management Consulting
Management consultants play vital roles in growing and transforming many organisations, large and small. Leaders and executive teams will often rely on management consultants when they are struggling to resolve complex problems, need to achieve a new level of growth, make a strategic change or would benefit from an outside perspective.
Unsurprisingly, management consulting is an ideal career pathway for MBA graduates. The broad knowledge that students gain through the degree equips them well for this work, and makes them attractive candidates for big firms like McKinsey & Company, KPMG, Deloitte, PWC, Accenture and others.
Head of Engineering
For an engineer looking to advance to a more senior leadership role, holding an MBA can be seen as a considerable asset, as well as preparing you for the additional responsibilities that a position like Head of Engineering will entail.
An MBA can be particularly valuable in fields like engineering, software development and technology. It is able to help graduates make connections between engineering challenges, finance and organisational challenges.
Similar career opportunities for MBA graduates include Head of Product and Vice President of Research and Development.
Investment Analyst
An MBA with a specialisation in finance equips graduates to master corporate finance, investments, markets and institutions, while deepening their understanding of the relationships between finance and all other business areas.
As well as creating pathways to senior finance roles within organisations, earning an MBA as a finance specialist can open up opportunities for graduates to move into investment banking.
Similar career opportunities for MBA graduates include Business Analyst, Research Analyst or Portfolio Manager.
Program Director
Project managers are among the people who can benefit most from earning an MBA. Developing strategic, operational and holistic all-of-business acumen through studying an MBA gives graduates the tools required to make the leap from managing projects to managing programs and portfolios across an organisation.
Similar career opportunities for MBA graduates include Chief Risk Officer, Business Analyst and Management Consultant.
Operations Manager
Operations management is an extremely broad and important responsibility within any business. It is concerned with maximising the business's efficiency, and by necessity touches on many aspects of the business.
Successful Operations Managers need a firm understanding of costs and revenue, processes, logistics and supply chain, as well as possessing strong systems thinking skills. A Master of Business Administration – such as the Fast-Track MBA in Logistics & Supply Chain Management – provides graduates with these skills and prepares them for leadership roles in operations.
Similar career opportunities for MBA graduates include Supply Chain Manager and Procurement Manager.
Head of People and Culture
A holistic understanding of how a business operates is a valuable attribute for any leader in Human Resources to possess. An MBA is the ideal pathway for an HR professional to advance their career and become a vital strategic partner within their business.
Undertaking an MBA specialising in Human Resources can provide you with the tools to improve the people aspects of an organisation to maximise its performance.
There's no limit to what you can do with an MBA
While these are just some of the more popular goals for professionals considering studying an MBA, but completing the degree can create many more opportunities and there's no limit to what you can gain from your MBA.
Get in touch today to talk to one of our Course Advisors about your career goals and how a Fast-Track MBA can help you achieve them.