How To Find Time For The MBA When You Work Long Hours
08 November 2017
Last modified 05 July 2023
Estimated reading time: 4 minutes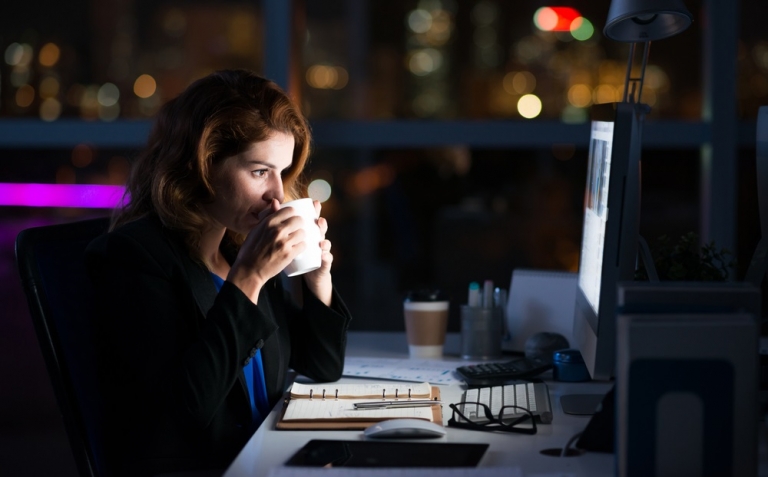 Over the last 30 years, the average working week has extended with both men and women working an extra 2-3 hours compared to 1985. The Australian Bureau of Statistics reports that 38% of male and 30% of female employees are likely to work overtime or extra hours, with many working past 7pm in the evening. With such long hours the norm for many, the thought of adding a Master of Business Administration (MBA) to the mix can be somewhat daunting. It certainly can be difficult to study while juggling work, family and social commitments – but it is possible. Thanks to the flexible nature of the AIB MBA, students can fit studies around these commitments, meaning that you don't have to quit your job to study the MBA. Our top five tips for tackling the MBA while working full-time are below.
Get your employer on board
Before embarking on the study journey, students are encouraged to meet with their employers to discuss the choice to study the MBA while working. Informing them of your plans early on will ensure they are aware of your circumstances, and in many cases open doors for leave or flexible working options. The MBA will assist their business, so try to highlight this when discussing your options.
Read more: The Value MBAs Can Bring to an Organisation
Take advantage of the office after hours
The average Australian spends more than four hours per week travelling to work, with those in Sydney experiencing the greatest delays. With peak-hour traffic slowing down commuters each day, staying back at work for an hour or two poses a number of opportunities for students. Firstly, the office is very quiet outside of business hours, and is an environment that is conducive to productive work and results. Secondly, once finished, the journey home should be much quicker as traffic subsides. If you prefer to study at home, work towards a particular time to leave the office and stick to it – even if it means leaving some tasks for the following day. If you use public transport, this can be a great opportunity to complete readings, before continuing your study session at home.
Don't avoid planning and time management tactics
To be able to fit MBA study into your already busy life, it should go without saying that a study plan will be necessary. Yet, so many students skip this step. While there is an initial time investment in finding the right study methods and schedule for you, this will be recouped as you're much more likely to be productive when organised.
Some tips for time management include:
Get yourself a study schedule, and use it!
Personalise your study plan to suit your lifestyle and productivity levels.
Don't compromise your study sessions – treat them as a meeting you can't miss.
Preparation is key – this means study area, downloaded or printed learning materials, stationery, food, drink and more.
Allow for some contingency time – not everything will go to plan.
Remember to include time for breaks – mental health is integral to study success.
Read more: The Importance of Study Planning During Business School
Apply your MBA to your work as much as possible
The AIB MBA is a practical learning programme, meaning that students are encouraged to apply concepts and theories to real-world business situations. For a student undertaking the MBA while working, this offers the unique opportunity to progress at work, while also getting the most out of your degree. It aids with gaining a practical understanding of the course content, ensuring that the learning is relevant and can be beneficial for their rest of their careers. By doing so, students apply their work experience to the MBA and the MBA to work – a win for both the student and their employer.
Calculate it with the MBA Time-to-Study Calculator
If you're undertaking the MBA while working long or obscure hours, your schedule may be different to that of your peers and fellow students. To determine when you could find the time to study an MBA, try the MBA Time-to-Study Calculator.
The MBA from AIB is Australia's largest MBA, chosen by more professionals than any other MBA degree in the country. It has been specifically designed for busy working adults, delivered 100% online through our interactive Student Learning Portal. The AIB MBA offers genuine flexibility, industry-relevant course content and the practical knowledge and skills you need to achieve your career goals.
Explore more MBA articles.