5 Most Underrated Reasons For Studying An MBA
31 May 2017
Last modified 05 July 2023
Estimated reading time: 4 minutes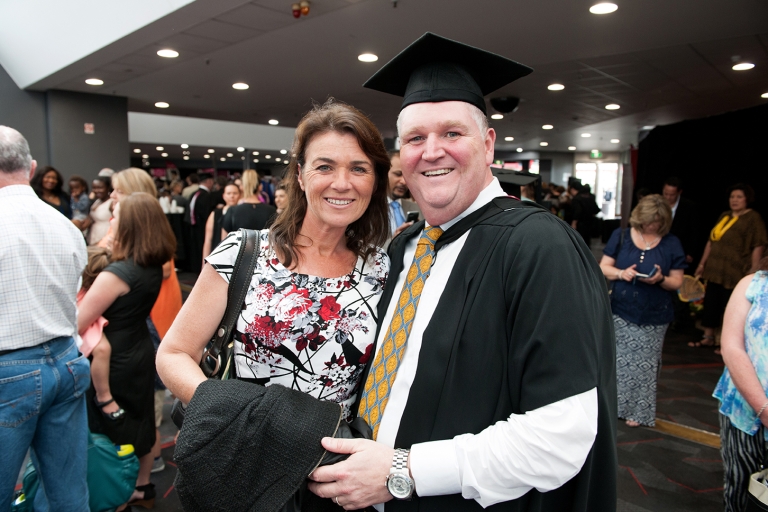 For majority of people who pursue the
Master of Business Administration (MBA)
, the decision to study often comes from a desire to increase their business knowledge, build their leadership skills and ultimately achieve their career goals – whatever they may be. While the MBA is known for its holistic business teachings, many graduates find themselves completing the degree with much more than 12 subjects of knowledge and assessments under their belt. From the experiences shared by our graduates, we've compiled a list of the most
unexpected and under-rated benefits of earning an MBA
, and we explore each below.
1. It teaches you self-discipline
As an online student, you must be your own biggest motivator. You are the only person who can plan (and stick to) your study sessions, complete assessments, and push yourself to achieve success. As a result, MBA students become masters of self-discipline; otherwise the necessary work just doesn't get done. AIB MBA Graduate and Business Manager Bill Brinkley said that many people underestimate the amount of work and level of commitment that is required to achieve the MBA. "The experience taught me self-discipline, and that if you really put your mind to it, you can achieve anything," he said. This approach is one that Bill has now taken to his workplace, and applies confidently when facing difficult projects.
2. It provides an opportunity to reflect on big business issues
Being a practical business programme, the MBA is one that sees students tackle real-world business challenges throughout the degree. Often, we become so focused on our own role and organisation that we don't take the opportunity to observe what competitors or other businesses are doing. Through referring to practical examples, the MBA allows students to objectively look at issues across a range of industries and reflect on what it means to them. MBAs therefore graduate with a broad knowledge of issues currently facing businesses as a whole. They are able to forecast or mitigate against these issues in their own organisation, making it very useful knowledge to have.

3. It allows you to gain confidence in areas you didn't know you needed it
As a general observation, MBAs tend to be already successful businesspeople that are looking to take the
next step in their career
. With success comes a certain level of confidence and achievement, yet remarkably, the majority of MBA graduates highlight increased confidence as one of the most under-rated reasons for
studying
the MBA. For AIB MBA Graduate and Associate Director
James Arnold
, the MBA gave him confidence in his own ideas as well as being able to articulate these ideas to upper management. "The MBA has given me some good ammunition to confidently consult on a different level – both within my organisation and with clients," he said.
Read more: Why The Confidence Gained From The MBA Is Invaluable
4. It's one of the most rewarding personal challenges you can face
These days, most MBAs are juggling study with full-time work, families and other personal commitments. Being able to sustain a balanced lifestyle during the MBA is an achievement within itself, but reaching the finish line will feel like you've won the Nobel Prize. The challenge teaches
students many useful life skills such as time management
and perseverance – all of which are transferrable in the workplace. The chance to interact with academics that will really challenge you is also one of the commonly under-rated reasons for studying the MBA. Academics will encourage you to question the way you think, prompting a challenging but very rewarding learning experience.
5. It gives you the chance to create lifelong networks
In a cohort of MBAs, you will be surrounded by people who are likely to achieve great things in their careers. AIB MBA Graduate Jimmy Bangun explained that the networking opportunities he pursued during his MBA were one of the highlights of his degree and are underestimated by many. "Through the journey, I met a lot of different people outside of my industry. I think this was
one of the real values
of the online MBA – you're not just stuck in one city with the same people – you can build networks overseas as well," he said. The MBA doesn't teach you how to build and maintain relationships with these contacts, but it will open the doors for you to connect with them. Keep this in mind if you do pursue the programme, and try to connect with as many people as possible throughout your studies. There are bound to be more under-rated reasons for studying the MBA to add to this list! Each time we speak with graduates, we're always pleasantly surprised to learn of the unexpected benefits they experienced by completing the programme. If you'd like to share your story, please join the conversation below!
Explore more
MBA articles.