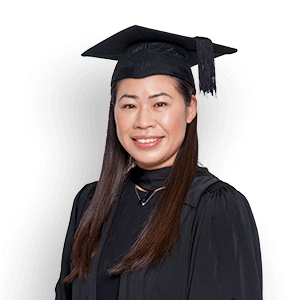 As one of the most established private education institutions in Australia with a legacy of almost 40 years, we have earned recognition as a Tier One Global Status provider, ranking 5th in Australia and 20th worldwide in CEO Magazine's 2023 rankings.
Additionally, we were the first private provider accredited to confer the full suite of business qualifications, including the prestigious research degrees being: Master of Management, Doctor of Business Administration (DBA), and Doctor of Philosophy (PhD).
We're flexible.
Whether you want to fast track your degree, take your time over a few years, or choose a specialisation or mix and match your subjects, the choice is yours.
You can study a business degree with us anywhere, anytime, alongside students from all around the world.
We're international.
We have alumni from 95 countries around the world and our qualifications are internationally recognised by organisations such as the International Association of Universities.
We're fully accredited.
Our courses are accredited by the Tertiary Education Quality and Standards Agency (TEQSA) within the Australian Qualifications Framework (AQF) and are also recognised by a number of international government departments, agencies and registries. So when you are going for that next job or business deal, planning to move overseas, or looking to enrol in your next qualification – you can be assured that our degrees are fully accredited in Australia and internationally recognised.
Our degrees are practical.
Business isn't just theory. Neither are our degrees.
We so strongly believe in the power of practical learning, that this approach has been embedded throughout the courses that we offer.
Our practical learning approach is effective for developing business leaders because it impacts on the real performance of managers working with real problems within organisations to produce real solutions for their organisation.
It looks like you're in Canada...
Go to Canada Site
Dismiss