18 Oct 2016
6 Tips For Negotiating A Salary Increase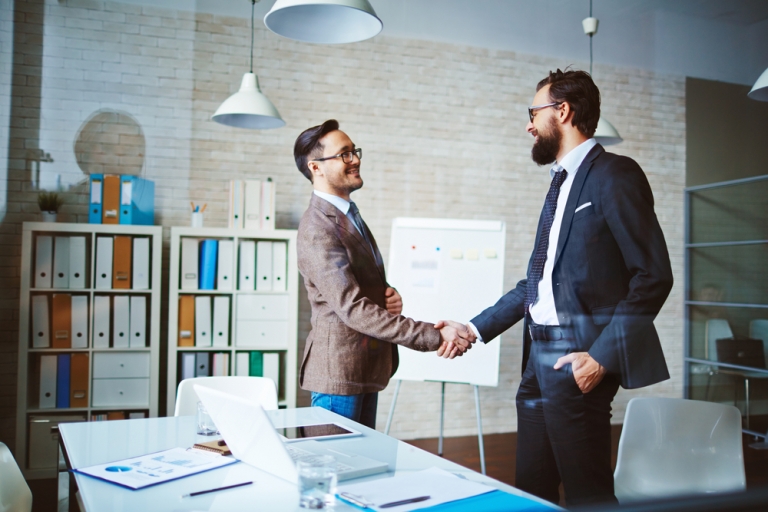 No matter what stage of our career we are at, the process of negotiating a salary increase is never an enjoyable task. This process can take place as we accept a job offer for a new role, or for many it happens in their existing roles as they look to take the next steps in their careers. If you're approaching the discussion with a manager, there are a number of tips that can be taken on board to ensure the negotiation is done the 'right' way. See below for our top six tips for negotiating a salary increase and feel free to add your ideas in the comments box below.
1. Be polite and respectful
From the absolute beginning of the process, it's important to remain polite, professional and respectful when negotiating a salary increase. If you approach it in a non-confrontational way, your employer will not feel threatened and is likely to react in a similar approach. You should show your employer that you are excited about the role and the organisation, and make the negotiation more conversational than confrontational.
2. Demonstrate your value
At the end of the day, your salary increase will come down to how valuable you are to an organisation. Like in a job interview, it's important to highlight your strengths, accomplishments and how you've developed to deserve this increase. This could mean highlighting the professional development activities you've undertaken such as a course of study, or providing examples about how you have contributed to your company's success.
3. Do your research
Before even raising the conversation, it's important to do extensive research and know how much you are worth to your employer. When negotiating a salary increase, you need to enter the discussion prepared and ensure that you don't under or oversell yourself. Revisit your performance review and any ongoing feedback, and benchmark the salary range for your position using sources such as recruitment sites, LinkedIn and PayScale. If appropriate, consider using your external contacts to gain their opinions and advice on expected salaries.
4. Raise all concerns that you have
When you are presented with an offer, it's important to consider it in detail and raise any concerns that you may have. While it may feel polite to seem happy and excited, you want to make sure that your new agreement doesn't leave you wanting to revise it soon after. If it's not what you were seeking, don't be afraid to politely say so. The best strategy is honesty, so try to collate any points you'd like to raise and discuss them at the same time with the employer.
5. Consider more than money
Negotiating a salary increase can mean more than just your monetary salary – it can also include additional items in the salary package. Often, employers may not have budget to give you the increase that you are after, but they can mitigate this with other professional benefits. For example, you could ask for greater job flexibility, educational opportunities, promotion or any other related opportunities that you can think of.
6. Ask for the final offer in writing
Every legitimate employer will be more than happy to put their offer into a formal document – if they aren't, then you need to consider whether they are worth working for. Ensuring the offer is in writing means that law binds all points negotiated, and it will also increase transparency for both you and the organisation.
What do you think?
Do you have any other tips for negotiating a salary increase? As discussed, it is never an easy process but when done correctly it can be mutually beneficial for both the individual and the organisation. Comment your views below and join the conversation.
This article was written by Laura Hutton on behalf of the Australian Institute of Business. All opinions are that of the writer and do not necessarily reflect the opinion of AIB.