06 Jun 2019
I Don't Want to Be a Manager. What Should I Do?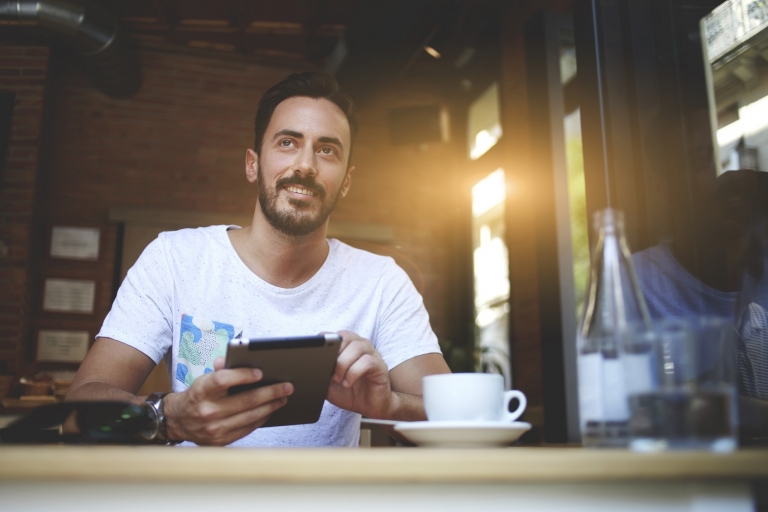 When we talk about career progression, it's instinctual to think of the corporate ladder and climbing it all the way to the top. You graduate in your chosen field, take on a graduate level job and start building your career. Once you've proven yourself as a top performer and valuable team member, you pursue opportunities to move into a team lead or management role. From there, if you've got what it takes, you can start the climb to senior leadership roles. Particularly in white-collar industries, the path is fairly clear, with a hierarchy of roles and titles that are understood by all.
But what if this isn't for you… what if you don't want to be a manager?
There are a number of reasons why the move from individual contributor to manager might not be in your plan. Perhaps the technical, hands-on aspects to what you do are what bring you the greatest fulfilment, and you're not keen to step away from that. Maybe you're not interested in being a people manager, and in fact, you can't think of anything worse. Not all management roles involve overseeing a team but the vast majority in traditionally structured organisations do. Maybe you tried it and worked out it's not your thing. If this sounds like you, know that that's ok!
Just because management has been the conventional next step for a high-performing employee, it doesn't mean that it's the only move. It is very possible to have a fulfilling, successful career that doesn't involve management. Today, a career path is less about carefully plotted steps that must be taken in a particular order and more about opportunities for growing knowledge through enriching experiences
Also read: How to Find Meaning and Purpose in Your Work
Being a valuable team member can be very rewarding, and there are many ways you can develop and hone your craft. You can use your years of experience to help others by offering to train new starts or become a mentor to junior staff. Your in-depth understanding of the practical side to what you do in your profession will make you a valuable contributor of new ideas for the wider business. Just because you're not in management, it doesn't mean you can't see the bigger picture and provide real value.
And while may already be an expert in your field, there's always more to learn. Ongoing learning will help you stay up to date as your area of expertise evolves, and it will stop you from stagnating in a single role. If you can establish yourself as a true expert, you could find yourself appointed to fascinating new projects, speaking at industry events and known as the go-to person for solutions to the trickiest problems.
So, read industry journals, books and blogs. Find a mentor, or explore opportunities to gain lateral work experience that will broaden your understanding of your industry. Professional courses abound in all industries, ranging from short technical courses to postgraduate qualifications like a specialised MBA.
Read it: The Books to Read at Each Stage of Your Career
If opportunities to drive your career forward are not readily available at your work, take the reins and map out what your ideal role would entail. Then, pitch it to your leaders. If you're a top performer and your skills are valued within the company, they won't want to lose you. The perfect career path could exist, even if it isn't clearly visible right now. And if your company isn't quite as willing to invest in your growth, it may be time to look outside your current employer. Subject matter experts and thought leaders can come in all shapes and sizes. 
If you feel as if you've reached the ceiling in your current role and want more, you could set yourself up as an independent consultant or start a side hustle. If you love what you do but you're not necessarily wedded to the team with whom you do it, this could be a perfect fit. Consultancy can pay very well, it allows you to pick and choose the projects on which you work, and offers career progression as your reputation and expertise grow. You can focus on the skills you excel at while gaining experience in a range of projects that wouldn't be available in a single organisation.
Maneuvering around the management path may feel scary, but there's no reason it should mean stagnation. Focus on your true skill set, where you really shine and what brings you the greatest joy. Then, deepen your knowledge and seek out new opportunities to apply yourself and your expertise. It can require clarity and courage to step away from the traditional career path and the corner office dream, but it can also lead to a happier and more fulfilling life.

Check out what Simon Sinek has to say about the power of finding meaning in your work.