09 Jan 2017
6 Ways to Prepare For a Career Transition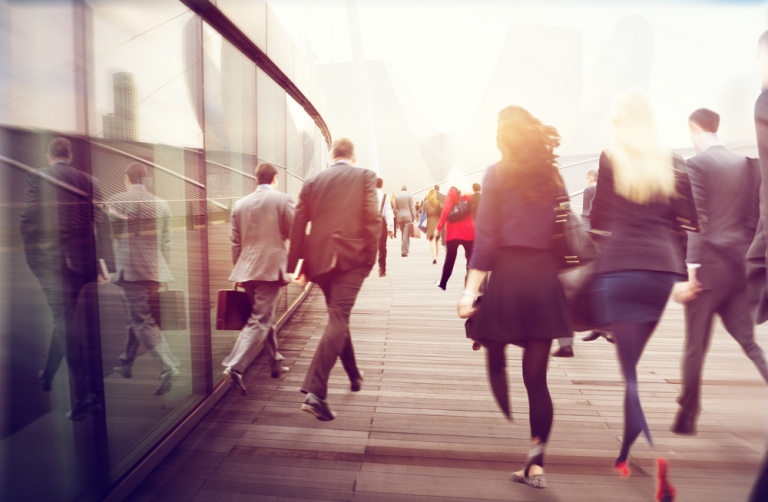 We all know that the days of working for one organisation for your entire career are long gone. It's almost expected that early in your career you'll work for a number of companies in different positions, learning what you like and don't like, and working out where you want your career to go.
So what is the secret of those who make the most of their career transition?
In many cases it's quite simple: They took one small, deliberate, and brave step toward the goal every single day, even when it was inconvenient or even terrifying. They weighed things up and decided to take a risk. Now it's your turn. If you're ready to embark on a career change, here are six ways to make the most of this transition period.
Take small steps often
No one is going to make your career change happen for you. Take action every day toward your goals, no matter how small. You'll find that once you get the ball rolling, the process will begin to gain momentum, and taking action will become a comfortable habit rather than something to be avoided.
Network
The best way to understand the internal culture of an industry or organisation is to talk to those currently employed within it. Spread your net wide and network with people in your chosen sector. From junior to senior employees, get an understanding of how it operates and whether the culture is accepting of career changers.
Shift your professional brand
Keep it simple. The easier you make it for your target audience to find you, the better the odds that they'll want to know more. Nobody's going to deduce how or why you may make sense for any particular role or career path. Instead, you have to make it obvious on your job application, your LinkedIn profile and in person why you make perfect sense for the roles you're applying for. Your competitors are going to look great on paper, because they've been in that industry or worked in similar roles for several years. So how are you going to brand yourself in a way that positions you as a clear standout?
Ask for career support
A career transition requires a lot of emotional support. Don't hesitate to ask a career counsellor, mentor or peer for help. They can offer an objective and professional viewpoint, while being someone you can discuss concerns and opportunities with comfortably.
Harness your transferable skills
Leverage some of your current skills and experiences to your new career. There are many skills, such as communication, leadership, planning, and others that are transferable and applicable to what you want to do. You may be surprised to see that you already have a solid amount of experience for your new career.
Be flexible
From your employment status to relocation and salary, you'll need to be flexible about everything. You will likely encounter setbacks and a lot of change, but don't let this disturb your goals and passion. For more flexibility and security, consider a lateral move that could serve as a springboard for a bigger career change moving forward.
What do you think?
Making a smooth career transition can have its challenges. What steps have you taken that resulted in a successful career change? I'm curious to discover what techniques you have applied in your own career. Comment your views below and join the conversation.
This article was written by Jelena Milutinovic on behalf of the Australian Institute of Business. All opinions are that of the writer and do not necessarily reflect the opinion of AIB. The following sources were used to compile this article: Forbes; The Guardian; Ladders; The Muse and Quintessential