06 Mar 2017
AIBs New Academic Service and Assessment Model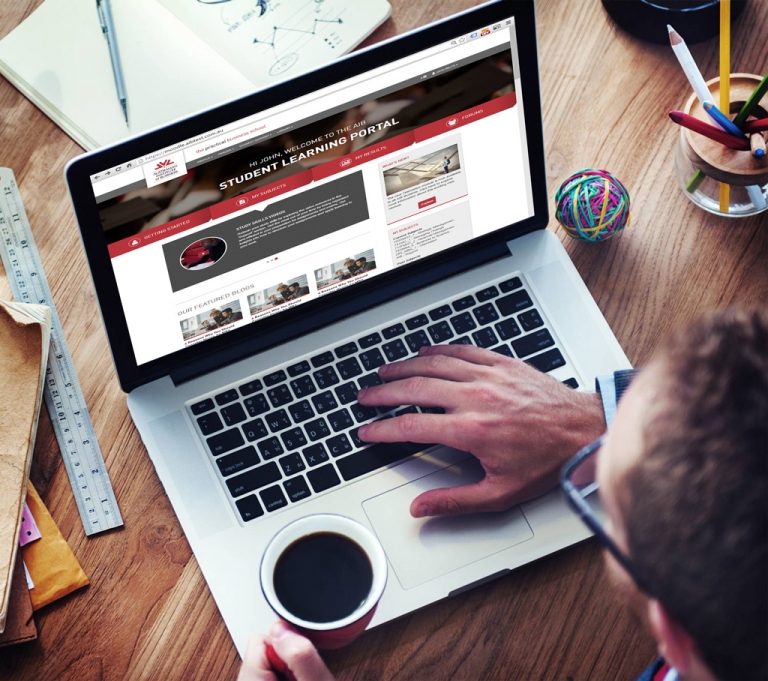 For those of you who are current Australian Institute of Business (AIB) students, you may have had the pleasure of experiencing AIB's innovative, new learning experience. Late last year, a brand new academic service and assessment model was launched across selected subjects, with the view to roll the model out across the entire curriculum this year. With very positive feedback from students about the changes, this process is now underway. AIB is very passionate about delivering an exceptional learning experience, and these improvements have been implemented to further enrich this. All changes warrant questions, so we've compiled a list of the top improvements and how they benefit students below.

Closer relationships and consistent support
While AIB students already receive high levels of existing support, an important change has been made to the structure of online classes. Students enrolled in a subject will now be split into classes with an Online Facilitator assigned as the academic point of contact throughout the subject. The reason behind this change is to enable more personalised interaction between AIB and the student, and to provide a forum for enhanced networking opportunities and increased engagement among students in each class. This important change adopts the benefits of the collaborative classroom environment, while maintaining flexibility for the student through online delivery. For busy professionals, it delivers the best of both worlds.
Greater opportunity to apply learnings in workplace with 7 week structure
AIB prides itself on being the practical business school, so the ability for students to apply their knowledge into real-world business situations is very important. A key change to the programme structure to support this sees the introduction of a seven week study period, moving away from a four week study period in order to alleviate the challenges of an intensive study mode. Many students had requested for the study periods to be extended, so this change will see future students delve deeper within the subject materials and have the opportunity to apply the concepts into the workplace. The new model also enables an improved curriculum structure and allows students a one week break in-between subjects (on average), allowing them to re-charge in time for their next subject without losing momentum.
More variety in assessments
Traditionally, AIB subjects have each been assessed through an assignment and an open book exam. Within the new model, the assessments have been diversified to include a combination of quizzes, evaluated forum discussions or other assessments, plus either an assignment or exam component. Importantly, this will depend on what is academically considered the best approach to assess the required learning outcomes.
While the final project remains the last subject to be tackled in the MBA, like the assessment structure of each core and elective subject, the structure of the final project has also changed. Evolving from a four month project timeline to a seven week timeline, students identify an appropriate topic that can be applied to their organisation or an organisation with which they are familiar. Students are no longer required to conduct primary research to support their topic, but they are required to analyse and compare to draw their findings – whether that be comparing two organisations, comparing an organisation to its industry or comparing an organisation to academic and industry literature. A dedicated Online Facilitator will support students throughout their project in this model, assisting with developing a project statement, guiding them through the project process, and question their planning and thinking.
Improved user experience and learning resources
A series of improvements to the online experience have included a new, engaging subject design and user interface applied to the learning portal. Introductory videos resources are now available for each subject, as well as audio guides which narrate the subject material for those who like to learn on the go. These guides can be live-streamed directly from the learning portal or downloaded for offline listening – catering to those students who need that additional flexibility. Students will benefit from a better online experience, which allows them to access their resources in a way that is most convenient to them.
What do you think?
Change is always subject to much discussion, so I'm keen to hear what you think about those that have been implemented at AIB. The decisions were not made lightly and are completely to benefit the student, so we're confident that as the new academic service and assessment model is rolled out across all subjects, students will enjoy some fantastic benefits. Comment your thoughts below to join the conversation.
If you're interested in learning more about the AIB MBA and our unique learning model, visit our website or get in contact.