19 Dec 2014
5 Minutes with MBA Graduate Chris Vassilopoulos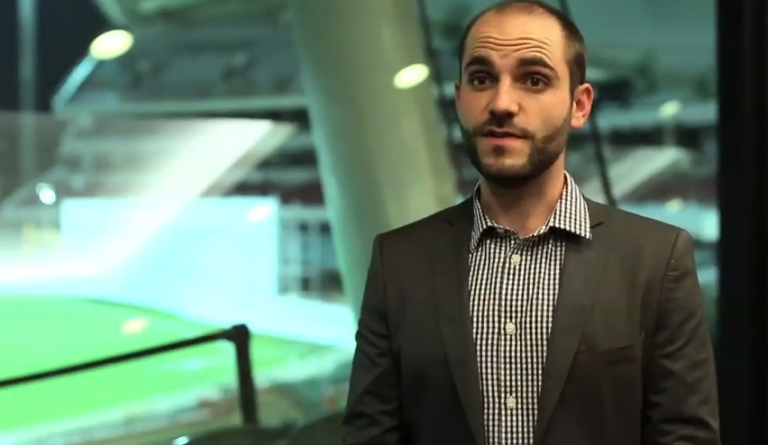 Australian Institute of Business MBA Graduate Chris Vassilopoulos took some time to chat with us about his AIB experience, his reasons for undertaking an MBA and the benefits he's seen since completing the course.
Why were you interested in studying an MBA?
I was looking for something that was going to provide me with the skills and knowledge to be able to conduct myself in a business environment, as well as I possibly could.
What drew you to the MBA from AIB?
Coming from full time employment, I wanted to complete my studies in a timeframe that was feasible to me. Having done an undergraduate at university for 4 to 5 years, it took a long time – and obviously wanting to get in and get it done quickly was certainly one of my reasons for my choosing AIB for the MBA. Aside from that, the course content and course subjects definitely were of interest and I think it was the right thing for me.
How has completing an MBA changed your career?
I recently accepted a role move within the company I have now worked for over the last 6 years, and I do heavily base that on the content that I learned in the MBA and also how I managed to employ that in my day-to-day business dealings. I certainly found that from completing the MBA, how I looked at my business from that point on was vastly different to how I looked at it before I started the MBA.
Has completing your MBA changed you personally, also?
It certainly does heighten the fact that if you can do something like that, it is only the beginning of what you are capable of achieving. I believe that undertaking the MBA, from a personal perspective, just reassured that I am capable of doing something that is very challenging; something that does take up a lot of your time.
There is definitely a lot of good in the programme, including attending the alumni events and catching up with past colleagues and friends. It is something I would highly recommend from a professional development and personal development viewpoint.
This article has been constructed by Simone Ball from an AIB video interview. The very best has been done to accurately reflect the thoughts and opinions of the participant.