19 Jun 2015
5 Minutes with MBA Graduate Paul Smith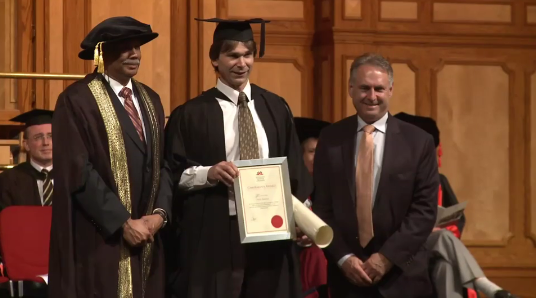 MBA Graduate Paul Smith kindly took a few minutes to talk with us about his academic journey and why he chose AIB to further his studies over alternative providers.
Why did you decide to undertake your MBA?
I decided to do my MBA because I was interested in expanding my business knowledge, as I was embarking on a new business venture with my partner in cloud-based accounting services. I was therefore looking for opportunities to support this, as I needed to further my skills in the area of finance for both my own confidence and to increase trust and credibility with my clients.
What did you get out of the AIB MBA?
My studies with AIB verified what I felt I already knew and also furthered my knowledge. Throughout the MBA programme, I learnt a number of important methods and techniques which I now reference and make use of in my career with confidence.
Did you research other providers before choosing AIB?
I certainly did. I shopped around and compared many different institutions. I chose AIB because the course was well-structured, well-priced and was flexible. With this flexibility, I was able to do the whole course via distance learning and was able to get local support when I needed it also.
This article has been constructed by Megan Baker from an AIB video interview. The very best has been done to accurately reflect the thoughts and opinions of the participant.