01 Aug 2014
5 minutes with MBA Graduate Hugh Mandizha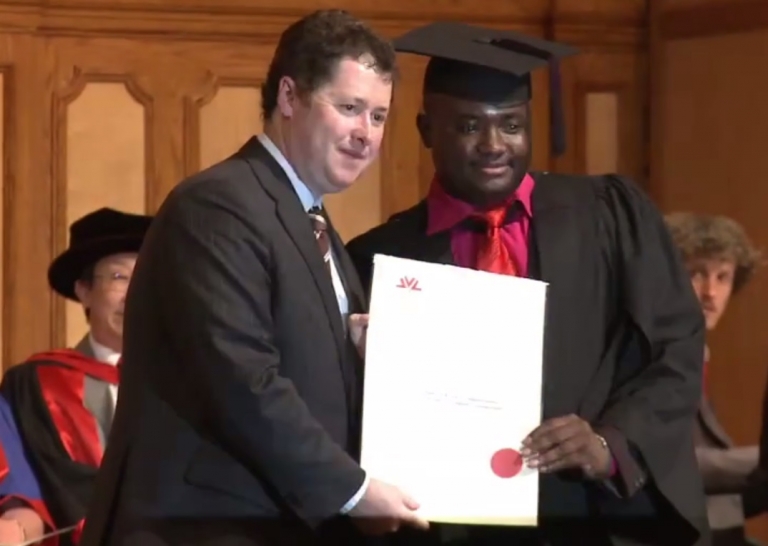 We spoke to AIB MBA Graduate Hugh Mandizha about his experience with the MBA programme, and how he stayed motivated throughout his studies.
Could you please tell us a bit about yourself? 
My name is Hugh Mandizha and I'm from Zimbabwe. I currently work for the Rainbow Tourism Group, but before I commenced my MBA I was the Food and Beverage Manager for the Sheraton Hotel in Zimbabwe.
What did you think about the AIB experience?
After this experience, AIB is truly in the centre of my heart. This programme is much more practical than those in my country. In Zimbabwe it's more theoretical based and you are judged on how much you can remember. At AIB it wasn't about how much you could remember from a theoretical perspective, it was about coming up with real-life examples and applying them to your industry.
How did you remain motivated throughout your MBA?
Coming from a country where they value education, failing was not an option. That's what really motivated me – I had to ensure that I exuded all the positive energy to make sure my journey was a success.
How do you feel after completing your MBA?
What I really wanted to do was make a difference in my country. I now feel that I'm in the right direction towards achieving my objective thanks to the MBA.
This interview has been constructed by Laura Hutton from an AIB video testimonial. The very best has been done to accurately reflect the thoughts and opinions of the participating student.