16 Aug 2016
Olympians and Entrepreneurs: They're More Alike Than You Think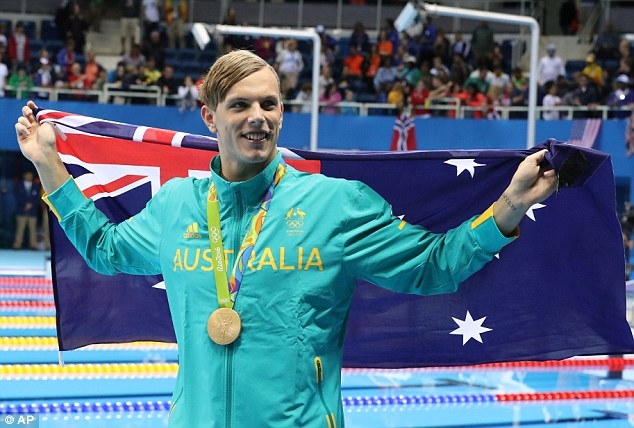 Every four years, the summer Olympics come around and we lose ourselves in stories of athletic prowess, determination against the odds and feats of daring that we rarely encounter in our daily lives. But while most of us will never run 100 metres in 9.58 seconds, or take out our 23rd gold medal in the swimming pool, there are things we can learn from the world's most elite athletes, especially if we have entrepreneurial ambitions of our own.

Passion
Australia's most decorated hockey player, Jamie Dwyer, is at 37 years old the oldest of our hockey players. Two years ago, he faced a choice whether to retire with his current Olympic gold and host of other trophies, or keep on with his gruelling training schedule and go to the Rio Olympics. He chose the latter, and says it's his passion for the game that has kept him committed.
Any entrepreneur will recognise the feeling. Passion is the reason you work 18 hour days, put your social life on hold and do what it takes to win your own personal gold.
Drive
Penelope Trunk, writing for Forbes, talks about realising that she would never be an Olympic volleyball player: not because she was unwilling to put in the work, but because she didn't have the obsession with winning that the Olympic squad showed. When entrepreneurs bring that obsession to their projects, they pour everything they have into making it work. It's rarely money that motivates entrepreneurs, who are driven instead by the desire for adventure, the thrill of creating something new and the desire to achieve meaning in life. Channeling that drive is what the most successful entrepreneurs, and athletes, do best.
Role models
In 2006, a fresh faced nine year old girl got an autograph from her hero, 21 year old Michael Phelps. Phelps was already breaking records and building his Olympic medal tally. The girl was Katie Ledecky, the US phenomenon who is currently leaving her competitors in her wake as she streaks through the 2016 Rio Olympics collecting gold medals as she goes. Entrepreneurs, too, can benefit from having role models to emulate. Role models do more than inspire us: they tell us that our dreams are possible, and give us a roadmap to follow those dreams.
So while we're all sitting at home captured by the strength, endurance and spirit of our amazing Olympians, it's worth taking heart from their endeavours as well. Follow their example and get ready to step up onto your own personal podium.
What has inspired you the most from the Rio Olympics? Have you been reminded of your own triumphs or perhaps disappointments?
This article was written by Tanya Ashworth-Keppel on behalf of the Australian Institute of Business. All opinions are that of the writer and do not necessarily reflect the opinion of AIB. The following sources were used to compile this article: Forbes, Wikipedia, News Mic and Naomi Simsion.
Photo credit: Daily Mail