04 Oct 2014
Tips and Hints for Building a Business from South Australias Fast Movers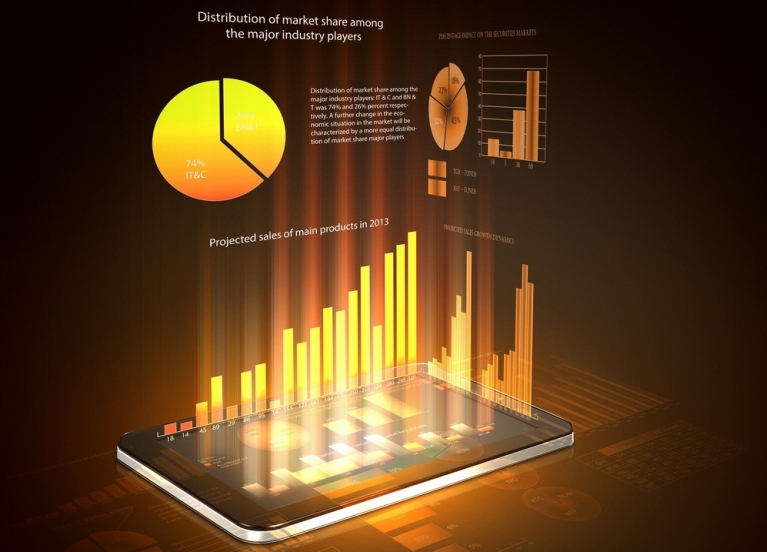 2014 marks the tenth year of the Fast Movers SA competition by In-business Magazine. The contest, orchestrated with the support of several businesses including the Australian Institute of Business, recognises South Australia's most innovative, smart and fastest growing enterprises.
To mark the beginning of the new competition, In-business Magazine hosted a networking event at Channel 9's Adelaide Studios for previous supporters of the event and members of Adelaide's business community – and each of the speakers were willing to share some of the helpful business hints they've learnt throughout their years in their respective industries.
I was fortunate enough to attend the event, and had the opportunity to learn a great deal from three leading businesspeople in three very different fields. The speakers at the event, all accomplished businesspeople at various stages of their careers, came from a variety of industries. Kim Baker is a long-term member of the South Australian business industry – his self-built company, Baker Advertising and Marketing, will be celebrating its 30 year anniversary in 2015. Jenny Paradiso is the creator and managing director of Suntrix, a leading solar retailer and installer in South Australia. In its short history, the company has become one of the most awarded solar companies in Australia, and it continues to grow rapidly. Vanessa Comley is the owner and manager of Organic Box, a fast-growing South Australian company that provides home delivery for a variety of organic produce, meat and dairy products.
Each speaker had several great tips to share with people who have recently undertaken a new business venture, or are looking at doing so shortly. Below are just three of their key points for any businessperson:
Get Help:
Jenny started Suntrix with her husband from their home, born from passion and an interest in the field. The business grew very quickly, and as such they had a very large turnover – in their first year they went from zero staff to 11, and the turnover increased in the millions. They did a lot themselves and learnt everything the hard way – and that was great, but if she were to do it all again she would get some help. "It's a great way to learn lessons but it's also the hard way to learn lessons – in hindsight, I would've brought in more consultants, staff and resources in those early days to be a source of advice and support", she said. "I can identify two key resources I would invest in, if I could go back – the first is good bodies, people with the skills and expertise required for the solar industry. The second is a business mentor – someone who could provide me with some guidance and make me accountable for my business decisions."
Run Lean:
Kim started his business from the kitchen table also, and he had plenty of advice about affordably running a fledgling business. "We ran at about half the staff rate of most advertising and marketing agencies, but still produced the same amount of work. Cutting costs allowed us to improve turnover and grow as a business, which was essential." He said. "And we still run lean – we have 9 staff that work incredibly hard and complete a great deal of work, which helps our turnover."
Be Passionate:
As someone still working from the so-called kitchen table with her growing business, Vanessa is still facing many of the challenges that face most entrepreneurial businesses in their early years – but the hard work is worth it when it's a business or an idea that you're passionate about. "You need to do something you love, and not let the little things get you down." She said. She also recommended taking a step back from your newfound business occasionally, to avoid making incorrect decisions. "It's so easy to make emotional decisions in the heat of a stressful moment. Take a step back, consider your goals and stay focused."
Each of these fantastic business people do agree, however, that there is no shortcut to success – the only way to succeed in business is through a great deal of hard work and determination.
Would you agree with the above? What would you say is a must-have piece of advice for new or emerging business leaders? Please feel free to share your thoughts in the comments below – I'd love to know what you think.
Looking for some more information about the awards or In-business Magazine? Visit the In-business website to learn more about some of the fantastic organisations that have been past winners of the event.
Are you the brains behind an up-and-coming business in South Australia? Looking to achieve some recognition for your efforts and have a chance at some fantastic prizes, including an MBA scholarship from the Australian Institute of Business? Submissions for the Fast Movers Awards for 2014 are now open – the application form can be downloaded here.
This interview has been constructed by Simone Ball while attending a networking event hosted by In-business Magazine, in honour of the 2014 Fast Movers awards. The very best has been done to accurately reflect the thoughts and opinions of each of the participants in the panel discussion.