07 Sep 2018
The Truth About Online MBAs: The Myths and The Facts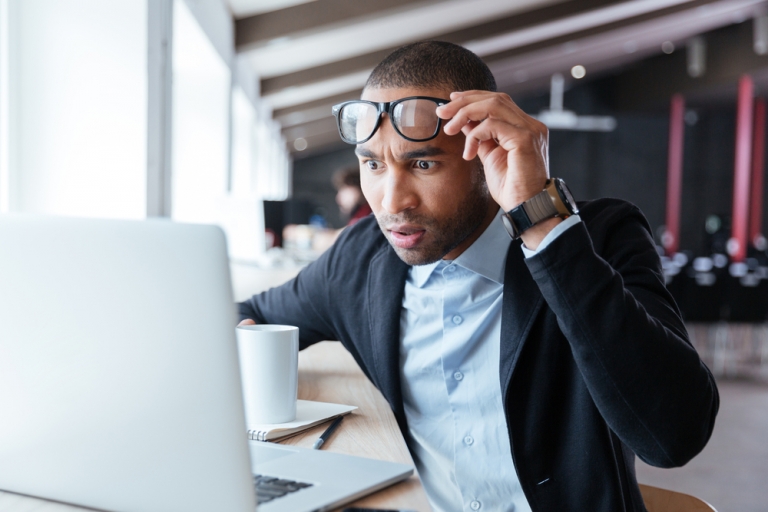 ONLINE. It's a word so embedded in everything we do. But when it comes to education, still to this day, it's often met with uncertainty and hesitation.
We get it! For those who studied their undergraduate degree on-campus with very little to no use of technology, it can be a bit daunting. Some may think studying online could be a lonely way to learn, while others could be unsure of what employers think of online degrees.
Well, we're here to clear up the confusion, present the facts, and debunk some of the common myths that surround studying an online degree like the Master of Business Administration (MBA).
Myth 1: An online MBA is not as credible as an on-campus MBA
We've certainly heard this one before, but we can ensure you that it is 100% myth. Here's why: Accredited online degrees are held to the same high standards as accredited on-campus degrees, and accreditation is by far the most important indicator of credibility.
Accreditation is an endorsement that validates the competence, credibility and integrity of a higher education institution and the degrees it offers. When studying an accredited degree, students can trust that the course content, learning outcomes, faculty, course delivery and much more are of the highest standard.
The Tertiary Education Quality and Standards Agency (TEQSA) is the sole government body in Australia authorised to register institutions of higher education, including universities. When a degree is accredited by TEQSA – like AIB's online MBA – you can trust that it is compliant with the Australian Qualifications Framework (AQF) and is, therefore, credible and recognised.
Finally, an important point to remember: Regardless of whether you study online or on-campus, the degree earned will be exactly the same. Upon completing an MBA, the award listed on the parchment is Master of Business Administration, not an online MBA or on-campus MBA, just MBA.
The bottom line: If your online degree is accredited by a governing body, it will be recognised by employers and other institutions.
Myth 2: Studying online will be a lonely experience
Online study certainly requires self-motivation and discipline, but the idea that you'll be left on your own is far from the truth. When studying an online degree like an MBA, students are provided with the tools and channels to interact, collaborate and seek support from Academics. For those who choose to connect with fellow students and work together, the experience will be highly supportive. And an added bonus – students can do it all on their own schedule!
From collaborative digital classroom environments to online student communities and live webinars with Academics, modern technology allows the online student to connect just as much with faculty and peers as an on-campus student.
Studying via online learning also breaks down the location barriers that exist with on-campus degrees. Online students have the opportunity to tap into global student and alumni cohorts throughout their studies and far beyond. This is certainly the case at AIB, where there are over 16,000 students, alumni and industry partners located across 90 countries. How's that for global reach!
The bottom line: Technology enables online students to collaborate and seek support on a larger scale, as little or as much as they like.
Myth 3: You need to be a tech whiz to study an online MBA
A working computer and a decent internet connection is really all you need to study an online degree! Online learning systems like AIB's Student Learning Portal are designed to be incredibly simple to use, easy to navigate and intuitive, so students can be highly efficient and productive. It's likely that you'll be pleasantly surprised to discover that you already have most of the computer skills you need to study online, and you may just pick up a few new ones.
The bottom line: If you can navigate a website with ease, online learning will be a breeze.
Myth 4: Online is easier than on-campus           
This is an interesting one!
Is online study easier in terms of study flexibility and accessibility to study where and when it suits the student? Definitely!
Is it easier in terms of the subject material, assessments and study time required? Definitely not.
The concepts and theories studied in an online MBA, for example, will be of the same difficulty as an on-campus degree. There will still be topics to learn at pace, quizzes to participate in, assignments to write, group tasks to complete, case studies to analyse and projects to research. This is ensured by the governing body that all accredited degrees must adhere to.
While on-campus students will be prompted in their lectures and tutorials to keep up with subject schedules, online students must have great self-discipline. With both on-campus and online study, there are no shortcuts.
The bottom line: The course curriculum will be just as rigorous online, but there is greater study flexibility.
Why online learning works for AIB students
At the Australian Institute of Business (AIB), the majority of our students are busy working adults. Over 90% work full-time and many have young families and other various life commitments. Online learning enables these people to be able to pursue higher education without quitting their job or missing out on quality time with the kids. It has made education accessible to a far greater group of people that, 20 years ago, wouldn't have been able to study without putting their career on hold. And now that online learning has evolved to become an interactive, reliable and respected way to study, it's become the preferred learning method for many.