10 Jul 2014
4 Helpful Tips For Distance Learning Students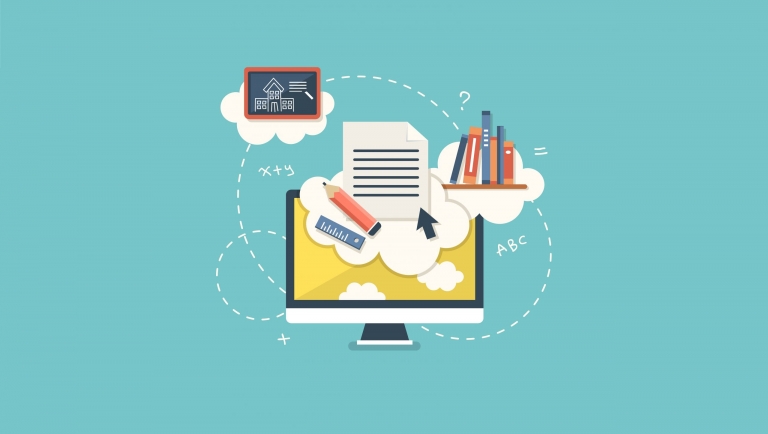 Embarking on a higher education journey as a distance learning student is a somewhat daunting process for many – great commitment and focus is necessary to succeed. What people don't realise is that with the right planning in place, distance learning doesn't have to be the more difficult option. The following points will explain four helpful tips for distance learning students which should guide students in the right direction with their studies. 
1.     Organisation is imperative
It is emphasised regularly, but the importance of organisation is absolutely key to success. Organisation refers to a number of components including time management, the act of prioritising, as well as ensuring you have adequate study materials from the beginning. As most distance learning students choose this study method due to other commitments such as work, organising your time should become your first priority. It is useful to develop a study schedule which outlines the hours in which you have set aside to study. Distance learning students have the advantage of flexibility; you are able to study around your commitments so use this to your advantage.
2.     Create a 'study zone'
Designating an area purely for study is important in remaining focused during study sessions. This area preferably is a separate room, however if this is not possible you should aim for a quiet, well lit area within your home. Locations such as a local library can also be great study spots, however they are not open late at night and this must be taken into account if you are a full-time worker. Establishing a regular study environment will help you get into a routine, and you are able to train yourself to be productive when in that familiar environment.
3.     Understand your resources
People often underestimate the multitude of resources that are available for distance learning students – you don't only have course materials, you also have a comprehensive online library at your fingertips. For example, AIB MBA distance learning students have access to EBSCOhost which provides them with thousands of high quality journal articles without having to leave the house. In addition to that, there are online resources such as study forums and opportunities to engage with fellow students and faculty. It is important that at the beginning of your degree you take the time to understand which resources are available to you and key information such as your tutor's contact details.
4. Write your goals down
Although this might feel odd at the time, take the opportunity to write down your study goals. Why did you choose to study your degree? What would you like to get out of it? How many hours do you hope to put into your study each week? Writing your goals down and displaying them in your study zone will help you to concentrate on the bigger picture when times are tough during your degree. When you are facing a challenge, or don't feel like studying, refer back to these goals and remind yourself what you are setting out to achieve. It will be important in self-motivation, which is crucial to distance learning students.
Do you have any tips that you can add to this list to help new distance learning students? I would love to hear of your experiences and what you found most helpful along your journey to graduation.
This article was written by Laura Hutton on behalf of the Australian Institute of Business. All opinions are that of the writer and do not necessarily reflect the opinion of AIB.