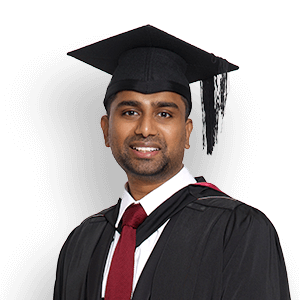 AIB MBA 2024 Master Timetable
To maintain momentum, it is normal practice for students to enrol in 4 subjects at a time. Your enrolment must be finalised before the Administration date to ensure timely access to learning materials.
---
Application cut-off date: deadline for new students to submit their application.
Administration date: final date to complete your enrolment, including payment.
Census date: this is the date on which you incur the subject fee.
Head to the Student Handbook for more information. 2023 Master Timetable is also available.
*8007SMGT and 9005CGOV applicable for students commencing from 1st January 2023
Updated: April 2023
TERM
SUBJECTS AVAILABLE

APPLICATION CUT-OFF (NEW STUDENTS ONLY)

ADMINISTRATION DATE
LEARNING MATERIAL RELEASE
SUBJECT START DATE
CENSUS DATE
FINAL ASSESSMENT DUE DATE
END DATE
1

Core:

8001LEAD

,

8003SHRM

,

8006FMGT

,

*8007SMGT/9001SMGT

,

9011PMGT

,

9050PROJ

Elective:

9002ENT

,

9007FMI

,

9012SSUP

,

9018MPGC

,

9023CB

,

9028BAM

11/12/2023
15/12/2023
22/12/2023
05/01/2024
16/01/2024
22/02/2024
29/02/2024
1.5
08/01/2024
12/01/2024
19/01/2024
02/02/2024
13/02/2024
21/03/2024
28/03/2024
2

Core:

8001LEAD

,

8002MMGT

,

8004OMGT

,

8005CGOV/*9005CGOV

,

*8007SMGT/9001SMGT

,

9050PROJ

Elective:

9009PGLM

,

9008INMT

,

9013DM

,

9015OLAD

,

9026BC

05/02/2024
9/02/2024
16/02/2024
01/03/2024
12/03/2024
18/04/2024
25/04/2024
2.5
04/03/2024
8/03/2024
15/03/2024
29/03/2024
09/04/2024
16/05/2024
23/05/2024
3

Core:

8001LEAD

,

8003SHRM

,

8006FMGT

,

*8007SMGT/9001SMGT

,

9011PMGT

,

9050PROJ

Elective:

9004IB

,

9006CFIN

,

9014NPD

,

9019MC

,

9024CSM

01/04/2024
05/04/2024
12/04/2024
26/04/2024
07/05/2024
13/06/2024
20/06/2024
3.5
29/04/2024
03/05/2024
10/05/2024
24/05/2024
05/06/2024
18/07/2024
25/07/2024
Subject codes key:
Final Project
Code
Level
Project
9050PROJ
9
Elective / Specialisation Subjects
Code
Level
Entrepreneurship
9002ENT
9
International Business
9004IB
9
Corporate Finance
9006CFIN
9
Financial Markets and Institutions
9007FMI
9
Investment Management
9008INMT
9
Procurement and Global Logistics Management
9009PGLM
9
Global Supply Chain Management
9012SSUP
9
Digital Marketing
9013DM
9
New Product Design
9014NPD
9
Organisational Learning and Development
9015OLAD
9
Managing People in a Global Context
9018MPGC
9
Managing Change
9019MC
9
Consumer Behaviour
9023CB
9
Cyber Security for Managers
9024CSM
9
Artificial Intelligence for Business
9025AIFB
9
Business Consulting
9026BC
9
Business Analytics for Managers
9028BAM
9